This award celebrates the most progressive and unique department stores, evaluating their impact on customers, employees, community, stakeholders as well as the digitization and innovation of their business.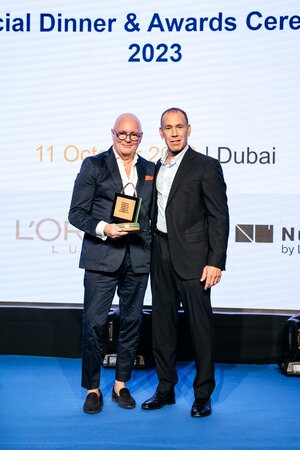 Winner: The KaDeWe Group, Germany
Runners-up: Far Eastern Department Stores, Taiwan and Liverpool, Mexico
André Maeder, CEO of the KaDeWe Group, said "We are full of joy and simply incredibly proud! For the KaDeWe Group, this award is both a great appreciation and confirmation of our strategy. A special thank you goes to all our teams for their commitment and for making KaDeWe, Alsterhaus and Oberpollinger what they are now as well as in the future: the most innovative retail icons in the world." The two runners-up for the Award were Far Eastern Department Stores, Taiwan, which, since 2020 has been committed to reducing their environmental impact and Liverpool, Mexico, also a leader in sustainability.