IGDS is a non-profit organization, financed by members' subscriptions. The membership is exclusively reserved to department stores and is preferably limited to one member per country.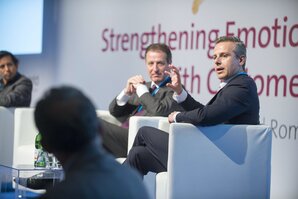 Currently, IGDS is serving exclusively 45 department store members on all continents, representing the following aggregated values:
More than 20 million m2 / 220 million ft2 across 3,240 stores
Combined sales of over 350bn Euros per year
450,000 employees across 36 countries
If you are interested in applying to IGDS, please contact the IGDS Secretariat. The admission of a new member is subject to the acceptance of the majority of existing members.