Nordstrom's Manhattan flagship unveiled a home department with merchandise focused on three pillar categories: kitchen and tabletop, home textiles and home decor. The new Home space is 5,520ft2 (512m2) over two levels situated near the corner of Broadway and 57th Street. There are entrances from the street and inside on the second floor, with a staircase connecting the levels, creating a duplex-like store-within-a-store. Great Jones-branded wallpaper lining the walls is a clue that Nordstrom has become the exclusive retailer of the brand's cult cast-iron cookware.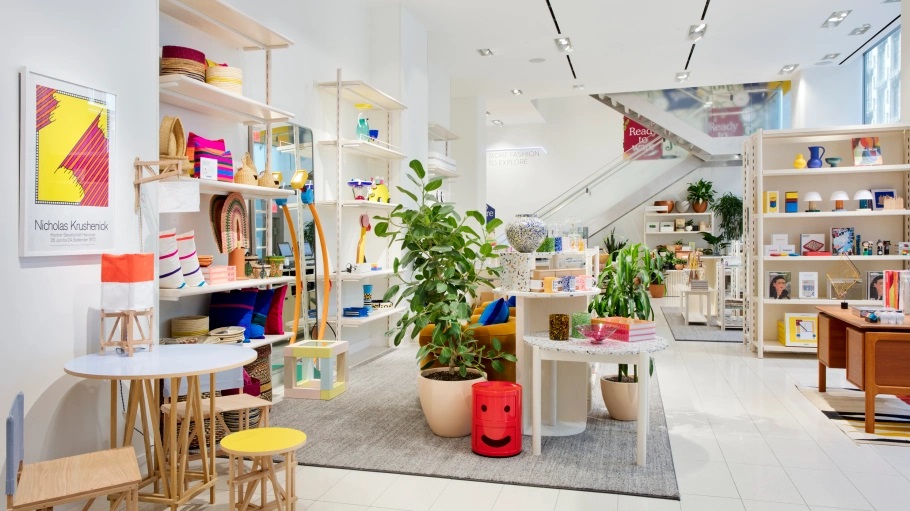 It is one of several partnerships Nordstrom has established with direct-to-consumer brands that previously never had a presence inside a brick-and-mortar store: Bearaby, which sells weighted blankets; Casper mattresses and bedding; Carraway ceramic cookware, and Open Spaces baskets, bins, racks and drawer dividers are among the d-to-c brands wholesaling for the first time via Nordstrom, exclusively. Emerging brands displayed include Estelle Glassware, Otherland candles and Serax tableware. Established brands include Boll & Branch bath and bedding, Dyson vacuum cleaners, Staub cookware, Marimekko decor and proprietary brand Nordstrom Made.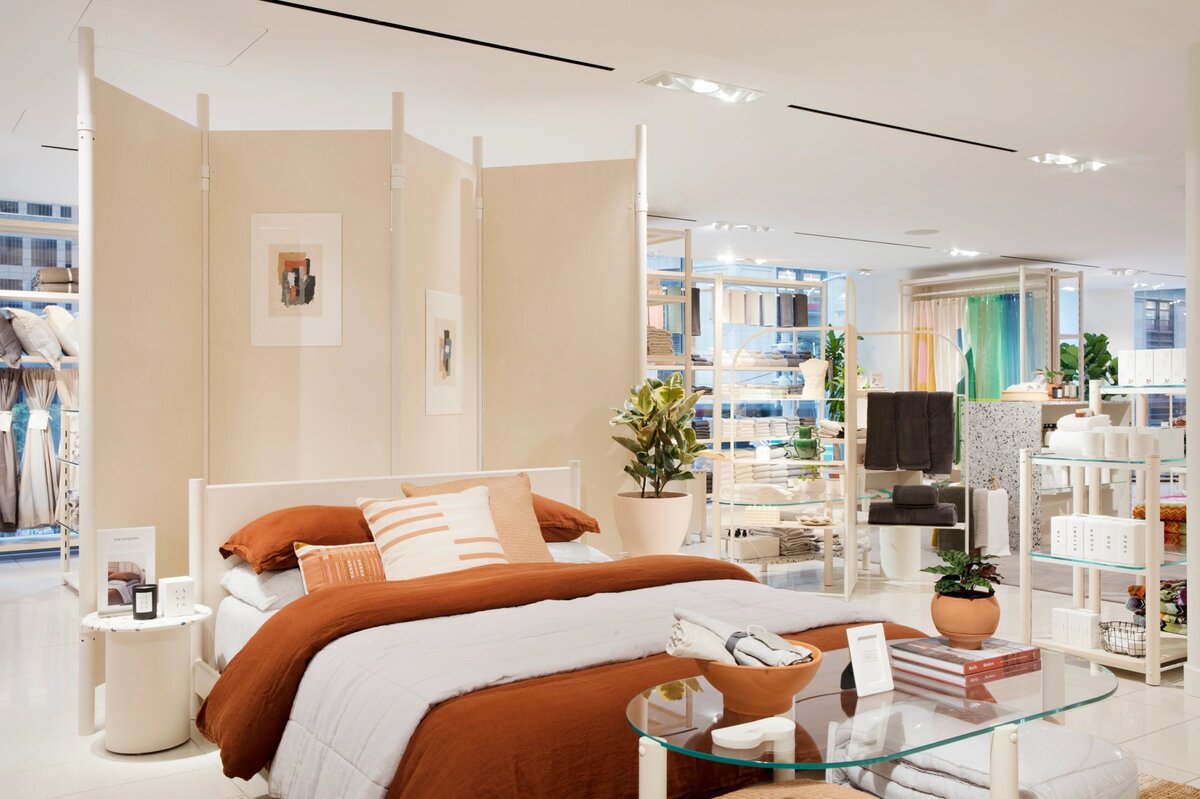 A number of local New York City brands founded by women are displayed, among them Beverly's, for kitchenware and tabletop, founded by Beverly Nguyen in lower Manhattan; Quiet Town, for shower curtains and textiles, founded by Lisa Fine in Brooklyn, and Thompson Street Studio, for quilts and pillows made from recycled fabrics, founded by Kiva Motnyk. There are also gifts and novelty items — much of it targeting tourists — like coffee-table books, key chains, a Missoni cookbook and MoMA Design Store vases, bowls and even a self-watering wet planter. The home space formerly housed a Nordstrom x Nike concept shop and revolving shops for brand takeovers. Before, home was on a lower level in less space where kids has expanded into. The Nike shop shifted to a lower women's shoe floor. Last February, Nordstrom revealed its 'Closer to You' agenda for widening the aperture, involving a massive expansion of the digital assortment — 300,000 items to potentially 1.5 million within three to five years — and establishing new types of arrangements with brands, like drop shipping and even taking financial stakes in brands like it did with Asos. That would naturally include home products.