The World's Best Sales Associate Award recognises exceptional performances by a sales associate in fulfilling customer expectations, commitment beyond duty, product knowledge, team work and commercial results.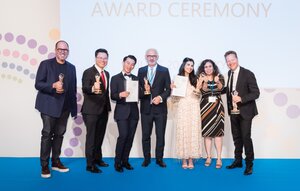 Winner: Zarah Naseem (Selfridges & Co., UK)
Finalists: Christian Tecson (The SM Store, Philippines) and Joey Hupka (Holt Renfrew, Canada)
Zarah Naseem, from Selfridges & Co in England, won this year's award for her strengths in providing excellent service, understanding brands, sharing product updates with clients and building unique customer relationships. The two other finalists were Christian Tecson, from The SM Store in the Philippines and Joey Hupka, from Holt Renfrew in Canada.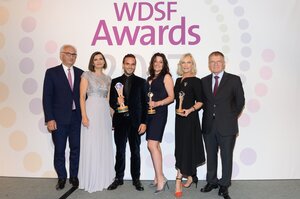 Winner: Sergio Diaz (Al Tayer / Harvey Nichols Dubai)
Finalists: Angela Diaz (Brown Thomas, Ireland) and Shannon Luloff (Neiman Marcus, USA)
Sergio Diaz, from Al Tayer / Harvey Nichols Dubai, won the trophy and shared some great examples demonstrating his passion for retail and his dedication to excellent customer service. He was joined on stage by his company's CEO Khalid Al Tayer. Finalists were Angela Diaz from Brown Thomas and Shannon Luloff from Neiman Marcus.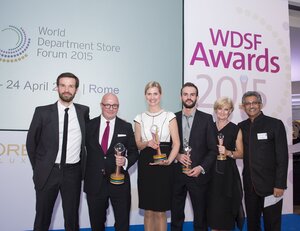 Winner: Eva Bunzel (The KaDeWe Group, Germany)
Finalists: John Kirby (Selfridges, UK) and Roosevelt Nelson (Macy's, USA)
Eva Bunzel, from The KaDeWe Group, won the trophy for her passionate dedication to excellent customer service. She was joined on stage by her CEO André Maeder. The other finalists were John Kirby from Selfridges and Roosevelt Nelson from Macy's. The three finalists were selected by a panel of experts, led by BS Nagesh from TRRAIN.